Is it worth it to be an influencer Junior year?
Confession, this is the first year I've been brave enough to open up an influencer or any type of team to high school Juniors. In fact, part of me feels crazy for doing so. Senior year is the milestone, right? That's the tradition and why invest extra to start a year early?
Well to be honest, this started out as a feeling I couldn't explain. I knew it was a great idea and I knew that this would be great for Juniors, but I couldn't pin point why. Isn't it weird how sometimes you just know and don't know at the same time?
So, I may have just put my own foot in my mouth confessing all that, but I don't see the point in pretending to be perfect. And I'm not perfect.....at.....all. But I do desire to serve well and to use my talents as I feel led to, so I've given my ideas around inviting Juniors to the team more thought. Today, I'm sharing those thoughts! And I think they're good. I think they're SOOOO good.
So Reason #1. Senior year is soooo busy!
I realized that I actually have a good bit of parents and even some seniors who have said things along the lines of wishing they had more time, or wishing they had more sessions and even more variety. Senior year is BUSY, and I'm going to say that a lot in this blog post because it is so relevant. Luckily my kids are 5 and 9, so I can't even begin to imagine the actual insanity around Senior year, but I hear about it ALL THE TIME! College visits. Applications. travel. Banquets for about ALL your extra curriculars. Award Assemblies. Grad party to plan. Jobs. Volunteer work. And all on top of everyday life that's already pretty busy. So WHY ON EARTH are we trying to cram one the most looked forward to experiences (senior pictures, duh) into one year?!?!?
Why not start early? Get familiar with your photographer, the process, being in front of the camera. Allow more time for building a real relationship your your photographer, who believe it not, cares about you and wishes you had more time together.
And that leads to reason #2. The benefits of bonding with your photographer.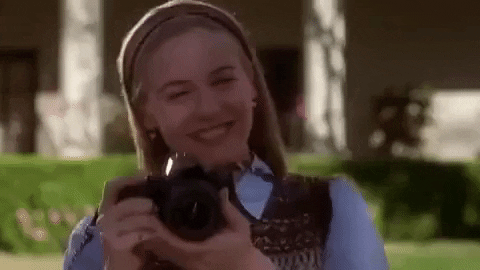 Building a relationship with your photographer! Why? Because this person will learn from each experience with you what you like, what you don't, your favorite angles and posing, what bugs you, and what to pay extra attention to. When your photographer REALLY knows you, they serve you better! Not to mention how much more comfortable and less awkward you'll feel during your sessions. Having your photos with a photographer you feel totally comfortable with will feel more like hanging out with a family friend with a fancy camera who wants you to look and feel your best. I'm not saying you have to start Junior year to feel comfortable with your photographer. I feel like I do a pretty job as putting my clients at ease from the first session. That said, getting comfortable takes time out of a session and when you only have one session, that cuts into the overall images that can be produced that really capture your true personality. Does that make sense?
Reason #3. Get a BIG say in senior year team projects!
Being in good early with your photographer early has it's benefits, or at least my case, because I plan to ask my Juniors for their opinions on future themed shoots, best dates, etc. So basically, instead of repeating everything from this year, Juniors will have an opportunity to evolve the team for next year. Can you imagine the variety of images you will graduate with when you've gotten this year's themed photos, your own Junior year shoot, then your senior shoot, and then senior year themed shoots that you had a say in.
So I have benefits I could list out right now, such as building referrals for print creds early (like having 2 years to build up as appose to 1 year) and locking in this year's senior session pricing so that you are unaffected when pricing changes that may and probably will happen again later this year or next year as Penny Claire Photography grows and evolves. But those benefits and some other cool perks are covered in the Junior Influencer HUB, and today I felt like the 3 reasons I've covered more thoroughly were the best reasons. My truest beliefs for inviting Juniors onto my team and how it honestly does serve best.
Obviously I'm going to make it easy for you to check out the HUB because I want you to and if you feel like it sounds like a good fit, fill to the application. I'm pretty fast at getting back.
CLICK THE LINK BELOW! (It's the picture).